5 Fast facts about hydraulic hose
Views:66 Author:UGW hose Lara Publish Time: 2021-06-18 Origin:UGW hose Lara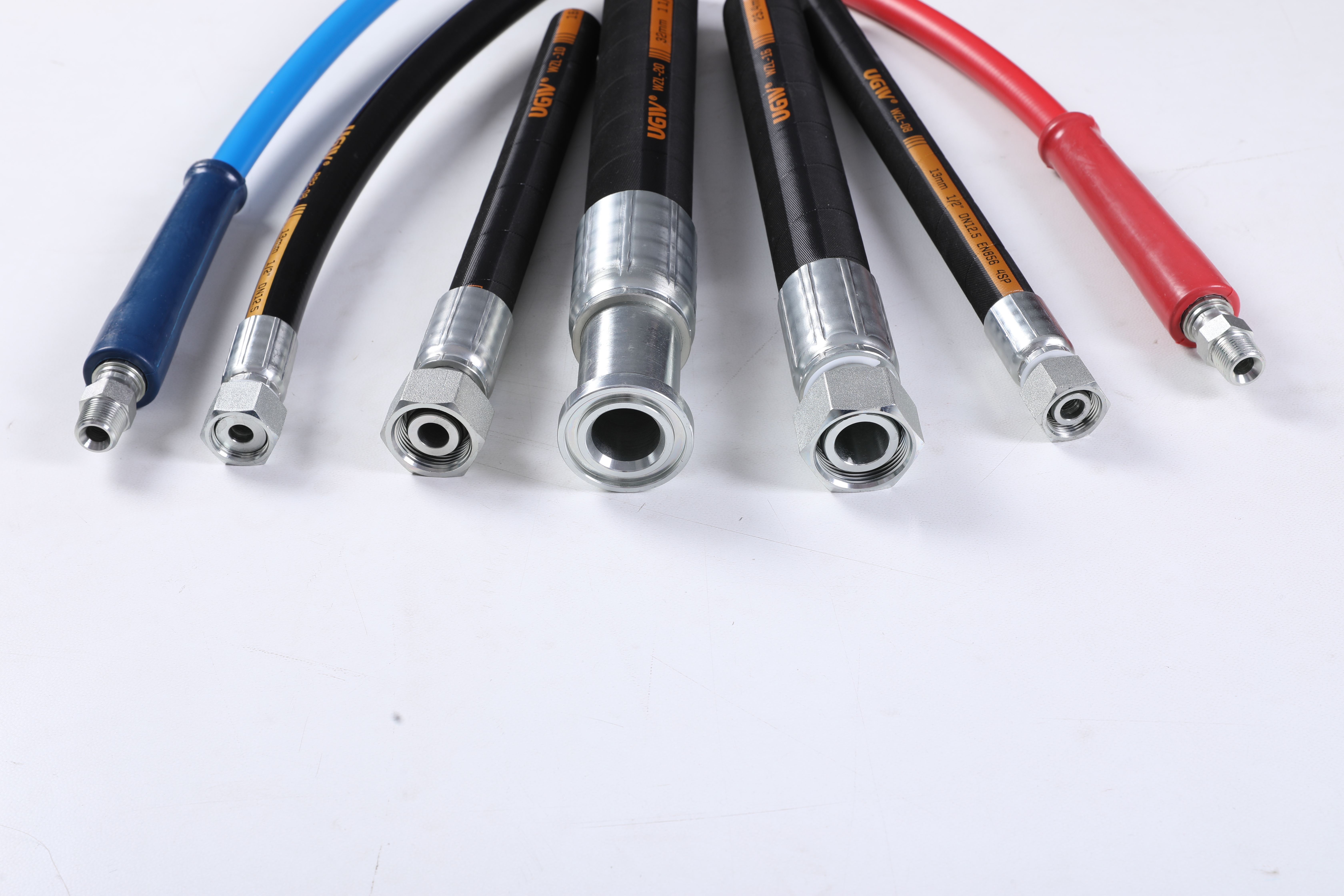 1) Hydraulic hoses and assemblies are frequently constructed of multiple materials, but the primary materials used are of the most importance. Rubber hydraulic hose is the most common but materials differ based on the requirements of the application.
Elastomeric or rubber hydraulic hose range from low to high pressure and are often selected for their excellent flexibility.
Fluoropolymer hoses provide superior chemical and corrosion resistance and high temperature operation.
Thermoplastic hydraulic hoses offer tight minimum bend radius and excellent kink resistance.
Metal hoses can handle high temperature flow materials and often can handle very high pressures. They can be either stiff or flexible.
2) Modern hydraulic hose typically consists of at least three parts: an inner tube that carries the fluid, a reinforcement layer, and a protective outer layer.
The inner tube must have some flexibility and needs to be compatible with the type of fluid it will carry.
The reinforcement layer consists of one or more sheaths of braided wire fabric or spiral-wound wire. The wire braid has a crisscross pattern around the perimeter of the hydraulic hose for flexibility. Instead of wires crossing each other, spiral wires remain parallel as they wrap around the hose.
The outer layer is often weather-, oil-, or abrasion-resistant, depending upon the type of environment the hose is designed for. This layer is referred to most commonly as cover type.
3) Hose vs Tube: Tube would typically be better when routed close to a heat source, and hose would be chosen for high vibration applications or when attached to moving parts. Hose is more flexible, available in longer lengths, quickly fabricated, easier to install in tight quarters, less vulnerable to corrosion and a better heat insulator.

4) How long does a hydraulic hose last?
So many variables come into play that it is impossible to exactly predict the service life of a hose assembly. Key factors to consider include size, temperature, application, media, and pressure.