Burst test for Hydraulic Hose
Views:47 Author:UGW hose Lara Publish Time: 2021-04-23 Origin:UGW hose Lara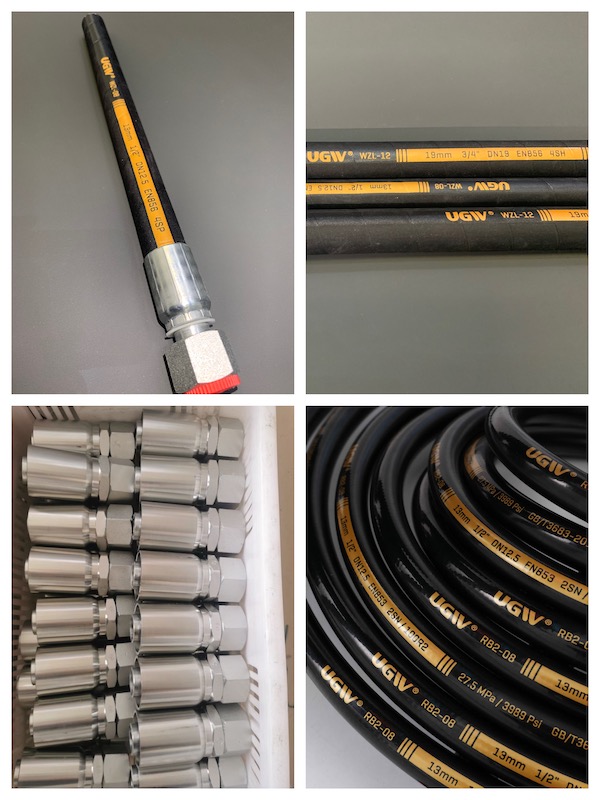 As known, hose burst test is very common test during quality check standard. Today we talk the story behind a test in details
A burst test is a hydrostatic pressure test of a hose assembly that determines the actual burst strength of the assembly. Any signs of leakage, bulging, coupling ejection or hose burst below the specified minimum rated burst pressure of the assembly are considered a failure.
Minimum burst values are used as one factor in the establishment of a reasonable and safe maximum work pressure. Maximum working pressure is one of the essential operating characteristics that a hose user must know and respect to ensure satisfactory service and optimum life.
The following are recommended guidelines regarding the maximum working pressure:

· Hydraulic Hose for compressed air and other gases - 4:1 ratio
· Hose for liquid media that immediately changes into gas under standard atmospheric conditions - 5:1 ratio
· Steam Hose - 10:1 ratio
Let's talk about other test procedure next time.