​What is the difference between hydraulic hose 2SN and 2SC?
Views:26 Author:UGW hose Lara Publish Time: 2021-01-08 Origin:UGW hose Lara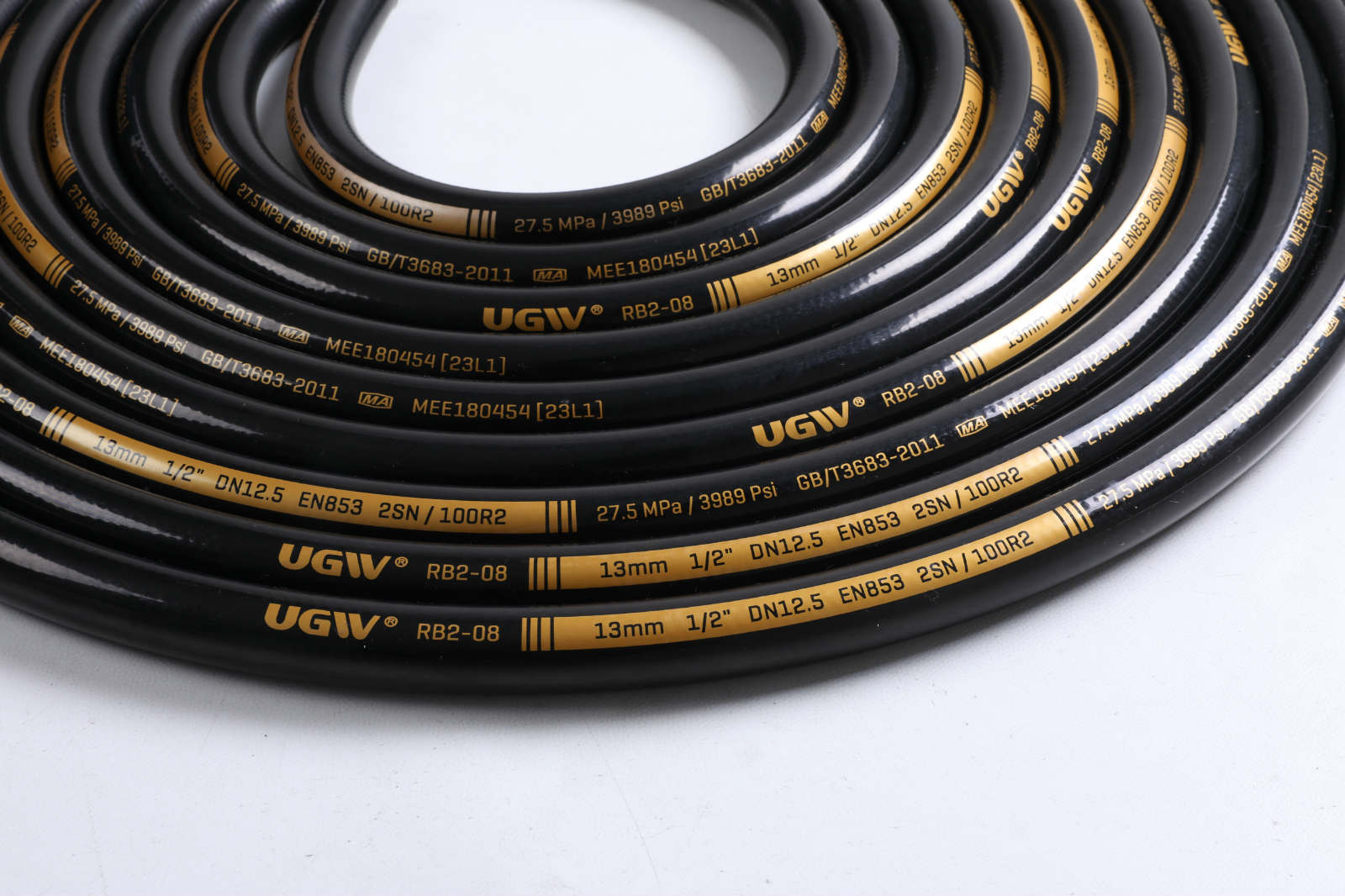 There are two main reasons make 2SN and 2SC technical data different. First is O.D thickness, 2SN is thicker than 2SC. Second is Flexibility, with smaller O.D 2SN is more flexible than 2SC. So 2SC hose used more in the small space. If the work application environment request more flexibility we would suggest you use 2SC or R16.
And which type is the best choice for you ? Please contact us for detail reply. UGW hose only manufacture the supreme hose quality and the best service to you on time.
Thank you for watch !